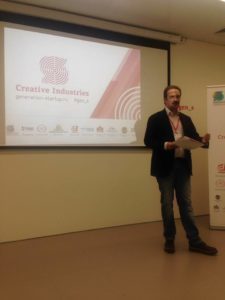 "Silver City" Mall has opened the Fashion Technology Award nomination "New Technologies for Fashion, Light Industry and Retail" in the Federal Startup Accelerator GenerationS , organised by RVC, giving a chance to young projects in the Creative Industries track to implement their potential in the market.
The competition is open to all projects developing new solutions or products in the field of fashion, design, light industry and retail . In particular, the organisers of the nomination are interested in digital- and online technologies for working with customers in shopping centres and retail, visual search technologies, personalisation and gamification of sales, new bar codes , neural networks for retail, visual technologies for design, innovative advertising of fashion-products, new solutions for packaging and delivery of goods.
Chairman of the Board of Directors of the group of companies "Russian Investments" Kirill Borisovich Ignatiev takes an active part in the accelerating program of the Creative Industries track. On February 1, at the opening of the program, Kirill Borisovich shared with the participants current information about the market situation, statistics of requests for creativity and customisation from large companies.
      "We have opened a nomination and will conduct a fast track for projects in the field of fashion technology, design and retail because customisation is one of the most important stages of changes. When you buy some customised product, you pay for creative technologies. Creative is a trend," said Kirill Borisovich.